"Appreciation of the traditional values and the depth of technical experience gives us the energy to overcome the tasks posed by never-ending progress along the path into the next millennium"
Paul Klawitter, 1991
February 20th, 1861

In 1861 on February 20th the locksmith master Hermann Wilhelmi opened with a starting capital of 30 Reichstaler his own workshop located in Löh-Street at Mülheim-Ruhr in Western Germany. That was the foundation of the "Hebezeugfabrik Wilhelmi" which changed its name in the year 1936 to "H. Wilhelmi KG", 1979 to Planeta-Hebezeuge Wilhelmi GmbH and finally to Planeta-Hebetechnik GmbH in 2002. The first company built various mechanical instruments by hand craft workmanship and repaired stock winches. A true production plant came up in 1882 by use of a Deutzer gas powered engine.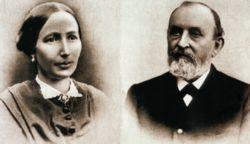 ---
1882

The first step from a workshop run solely by craftsmen to a power-operated facility was taken when one of the first Deutz gas machines went into service in 1882. This powered a drilling rig, a turning machine and several fans for the forge fire.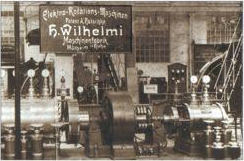 ---
1900

Lifting equipment also found entry in 1900 in production range and dominated soon caused by increasing requirements of industrialization. Electric hoists, trolleys and cranes were built beside the patented manual chain blocks with worm gearing (see patent left). Engineer Patschke developed and built his rotation steam engine. Now 100 workers were already employed.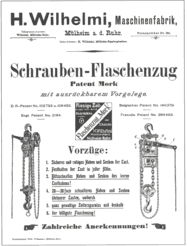 ---
1910

Opening of the Paris subsidiary.
---
1914-1924

The war and post-war years that shook the German economy to its foundations did not leave our own business untouched.
---
1936

Splitting up of the business. Eisengießerei Herm. Wilhelmi KG was then spun off and became independent. Hebezeugfabrik H. Wilhelmi dealt with the manufacture of lifting gear and continued to trade under the same name, but its company structure changed to that of a private limited partnership.
---
1939-1945 World War II

Just as during the turmoil and suffering of World War I, production and sales during World War II were once again brought almost to a complete standstill. The company buildings were destroyed and the company was put onto the demolition list.
---
The post-war years, and the years of the Economic Miracle

As a result of fire and recurrent bomb damage, the business had been shut down for two years, after which it was rebuilt for the most part through a self-help initiative. In 1939, H. Wilhelmi KG acquired a plot of land in Mülheimer Hafen for a new-build project that was commenced in 1957. The construction of additional factory buildings began in 1961, to accommodate the rising production levels of PLANETA lifting blocks and trolleys with load-bearing capacities of up to 30,000 kg, of electric hoists with load-bearing capacities of 250 to 25,000 kg, and of special-purpose electric hoists for the construction of industrial furnaces. During this time, the name "PLANETA" became well established. This name initially designated a lifting block equipped with a space-saving and highly efficient planetary transmission instead of the previous spur gear or worm gear transmission units.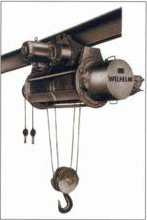 ---
1979 - 1990

New sales tasks and further developments on devices were driven forward by Dipl.-Kaufmann Hans-Richard Wilhelmi, the oldest son of the CEO. It is thanks to his commercial far-sightedness that international cooperation was sought at an early stage and it was this that enabled the company to survive at a time when the market was collapsing as a result of strong competition from Asia. In 1979, the business became a limited company, with a scaled down workforce, known as Planeta-Hebezeuge-Wilhelmi GmbH. During these years, the company was already earning much of its revenues from the service, installation and maintenance of cranes.
---
1991-1999

Crane expert Dipl.-Ing. Paul H. Klawitter, recognised as such by the trade association, and as principal shareholder, took over the running of Planeta-Hebezeuge Wilhemi GmbH and brought together the two PLANETA subsidiaries in Mülheim and Witten at the newly acquired company location in Herne. From this point in time, another of our shareholders, also a crane expert, Dipl.-Ing. Detlev Middehauve, oversaw a further expansion of the maintenance and service area for cable winches and cranes.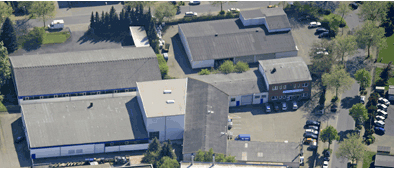 ---
2000

We applied it, and TÜV-Rhineland-Westphalia certified it. The introduction of our quality management system, compliant with DIN EN ISO 9000:2001, is intended to make the quality claim of PLANETA visible, also to the outside world.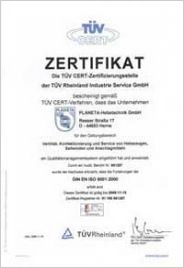 ---
2001 - 2003

A sharp rise in the demand for cable winches confronted Planeta-Hebezeuge-Wilhelmi GmbH with the challenges associated with expansion of its production facilities. In 2000, the business was extended through the construction of a new production building and of an inventory building measuring 1000 m². At the same time, the service side of the business was extended to include lifting systems for wind power plants.

Graduate economist Christian P. Klawitter joined PLANETA as its new Commercial Director.
---
2004

Owning its own purchasing businesses through wholly-owned subsidiaries in Hong Kong and Shaoxing, VR China, gave PLANETA a further step up in terms of quality assurance and improvement in the component sourcing area. Yet more product lines, such as hose and cable reels, were added.
---
2005

Specific customer wishes for Ex-protected equipment, seawater-resistant or stainless versions, as well as low installation heights, were all manufactured by ourselves and in-house. In particular, over the last few years, the design and build of trolleys and specialist lifting gear, also as one-off items, developed into a speciality.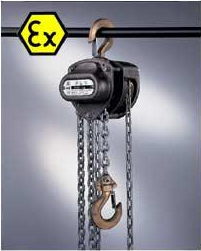 ---
2006

In 2006, PLANETA-Hebetechnik GmbH joined the GKS (Gütegemeinschaft Kranservice e.V.), a trade association that promotes quality in crane servicing operations. Member companies have set themselves the objective of carrying out high-quality service work with skilled employees. The quality association has defined binding quality and inspection provisions for its members and these are monitored on a regular basis by external inspectors. This assures a high standard of quality in the delivery of service work.

The RAL quality emblem has been logged with the German Patent and Trademark Office, so is now protected. Members can only use this emblem if they agree to be bound by the rules of the GKS.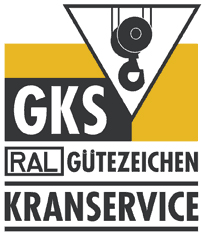 ---
2008

An expansion of the production and warehousing capacities was necessary. A high-bay inventory facility between the buildings on Resser Str. 17 and 23 trebled storage capacity.
---
2009

Founding of PLANETA Lifting Ltd. in Shanghai as a sales subsidiary for cable winches, lifting gear and specialist crane systems. Expansion of the wind power service business to other countries: France, Austria, Netherlands.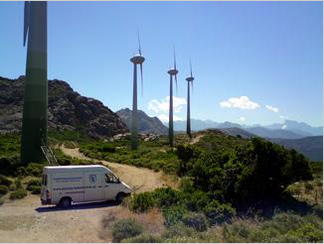 ---
2013

We guarantee a high level of job security with our products. To embed this notion of security within our company in an enduring manner, we set high demands in relation to workplace safety in production, assembly and service, as well as in all other areas of the company. Since 2013, we have also had this certified by TÜV Rhineland in accordance with OHSAS 18001:2007.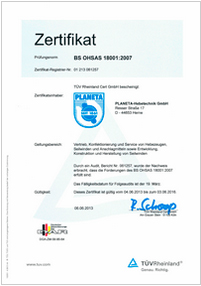 ---
2017

Foundation of the branch office in Vienna, Austria. Certified by LEEA as a Full Member.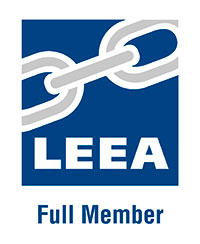 ---
2019

Certified according to ISO 9001:2015, ISO 14001:2015 und SCC**:2011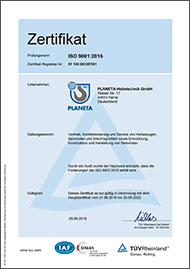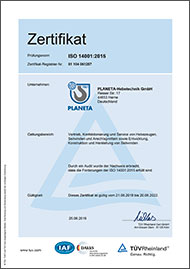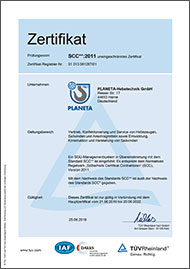 ---
Today

PLANETA cable winches, cranes and lifting gear can be found in operation around the world, in steel mills, shipyards, mines, wind generator towers, cement works, the chemical and petrochemical industries, forestry businesses, automotive plants, drilling rigs, theatres and studio stages, sluices, canal bridges, construction sites, marine and sailing vessels, in pipework construction, aircraft manoeuvring operations and in many other areas. There is a large stock of standard components in Herne and Shanghai, e.g. ratchet lever hoists, lifting blocks, elevators, cable hoists, electric hoists, pneumatic hoists and lifting accessories. We also provide a spare parts service, final assembly, maintenance, repair, accident prevention regulation checks, installation work and training courses for our specialist dealers and their customers.